Welcome to the website about the glorious city of Korosten and the Korosten district!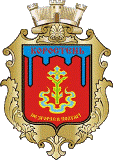 This is your online guide to the Drevlyansky region! Companies, banks, administrative and educational institutions, public organisations, shops, restaurants, and other useful information about the city – this is not a complete list of what you can find here.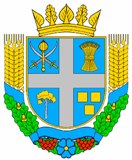 The site will be of use to both residents and guests of the city as well as entrepreneurs willing to set up a business in our city or region. You are more than welcome to avail yourself of our discussion forum, business directory, free adverts, the latest news, telephone directory, photo gallery and many more assets provided by the website. Korosten-info.com is a resource that saves your time and effort when searching for any information about Korosten.
---
Korosten town
Korosten (Ukraine) is one of the most ancient cities in Ukraine. It was founded in 705 AD, thus Korosten is already over 1300 years old. Korosten is the second largest city in the Zhytomyr region with a population of 65 thousand citizens and an area of 4230 hectares. It is situated in the north of Ukraine (also known as the Polesia region). The distance between Kyiv and Korosten is roughly 150 km and only 90 km between Zhytomyr and Korosten. Korosten is also a large railway hub with a set of 5 major railway lines. In the city, there is a main railway station, the directorate of the South-Western Railway, and many other railway enterprises. The public highway Kyiv – Warsaw stretches through the city. The city industry includes construction and engineering, production of food, processing of chemicals, carpentry and others. The city has a well-developed social and economic infrastructure. Being in close proximity to the capital with good transport connections, Korosten is an up-and-coming city with prospects of investments and further active development.
---
Korosten district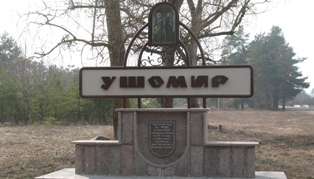 The Korosten district is one of the largest districts of the Zhytomyr region. The area of the district is 1739 hectares, which is approximately 6% of the region's territory. The length of the region from north to south is about 45 km, and from west to east is about 70 km. The layout of the district is rather compact. Administratively, the district is divided into 37 village councils, which include 108 settlements. The natural resources of the region make it possible to actively develop carpentry, construction, mining and processing of stone, paint and varnish businesses as well as light industry. The enterprises of the Korosten district involve primary wood and stone processing, trade and others. The region has an extremely favorable economic and geographical position. Major railway lines that stretch through the region include Kyiv-Kovel-Warsaw-Berlin, Kyiv-Lviv-Uzhgorod, Odesa-St.Petersburg as well as the highways St. Petersburg-Izmail, Kyiv-Kovel. These transport connections provide an opportunity for the development of economic ties of the Korosten region with numerous European countries.